Collaborating with Whirli
I'm Charlotte, the founder of The Little Loop kids clothing company. We have many shared values with Whirli and when they asked if we would be interested in collaborating with them on their Ownership is Overrated series, we jumped at the chance.
If you, like many people, have a house full of majority 'owned' things and would like to borrow more of the things that you only need for a short time, then you may be interested to learn about what we do at The Little Loop.
The truth about children's clothes
Your littlest family member will outgrow over 1000 items of clothing before they are fully grown. Their voracious need for new clothes from ages 0-12 (about every 3 months due to growth and changing seasons) means the average household in the UK will spend around £11,000 on clothing each child. Ouch!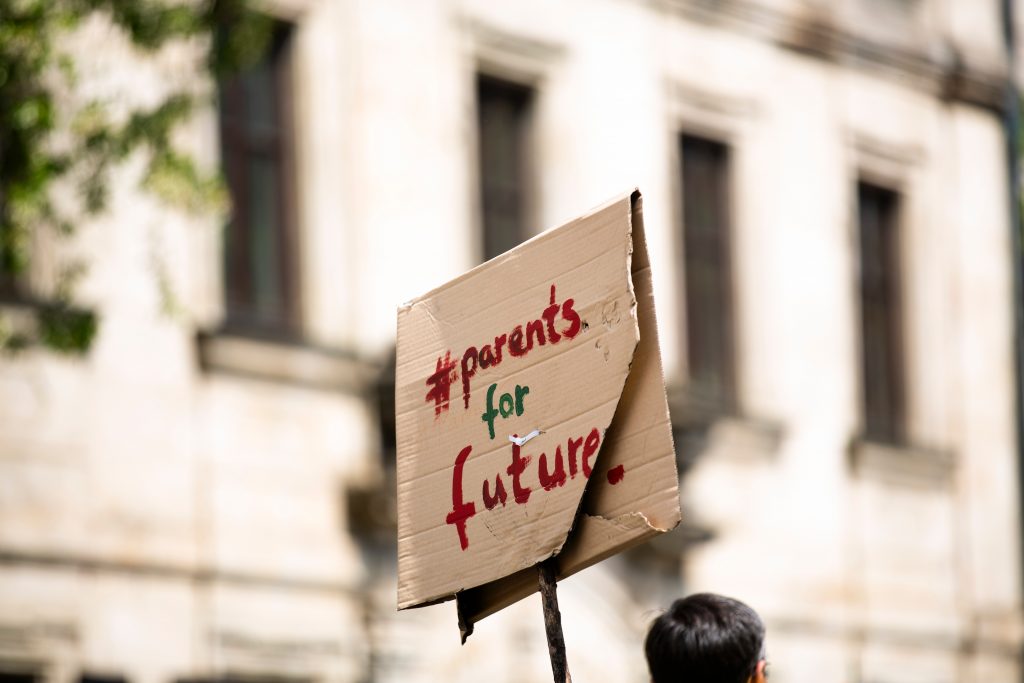 And what do we do with all those clothes when they're done?
But why is that a problem?
Kids' clothing has the potential to be worn by up to 4 children. Compared with one use, that would reduce its carbon and water footprint by up to 75%.
Or think about it like this…for every garment which isn't re-used or handed on, 3 more brand new garments have to be bought. This takes 3 times more cotton, thus 3x more carbon and 3x more water.
So the knock on impact of that 183million item clothes stash is the purchase of 549 million garments which didn't need to be manufactured; creating 2 million tonnes of CO2e…the equivalent of powering 200,000 homes for a year!
It would take 33million tree seedlings to grow for 10 years to absorb that much carbon.
So what can we do?
Reducing the environmental and financial burden of clothing our children is getting easier and easier. There are several ways to tackle it and we cover the full list in our most recent blog "5 ways to dress your kids for less". But of all of them there's one thing which is guaranteed to have the greatest impact. Moving away from ownership and toward a world where we treat things as a service to be borrowed as and when we need them. A circular economy powered by rental.
Kids clothes rental ensures that every garment reaches its maximum potential and is never left to languish in a cupboard until it is no longer usable or desirable. Clothing can be reprocessed, professionally laundered, repaired where necessary, and circulated until it reaches its rental life end. And even then, it can be up-cycled into new products. All things which cannot be guaranteed or controlled in the world of ownership.
If you were to rent just 6 items of your child's wardrobe for three months you would prevent another 18 from being manufactured, saving 67kg of Co2e, and up to 58,000 litres of water. The carbon saving alone is equivalent to driving 166 miles in a car.
Increase that to a modest indoor wardrobe (4 trousers, 6 tee shirts, 4 dresses/dungarees, 2 cardigans/sweaters, 2 sweatshirts), for a whole year, and you're looking at a saving of 877kg CO2e and upto 756,000 litres of water. That's the equivalent of 1/10 of your household's annual energy.
OK, but isn't rental harder than ownership? It seems daunting…
Not at all. In fact there are many other benefits to rental besides environmental ones.
Quality and Value
Because of the cost saving from buying new, you can generally access more expensive ethical and sustainable clothing, from the best sustainable brands, for far less than their retail price. And you'll no longer have to:
Buy too big so they'll 'last'
Compromise on style, quality or ethics for the sake of cost
Buy gender-neutral in case of future babies
Plus you can exchange items your kids don't like, or that don't work as you'd expected. No more unworn items hanging in the wardrobe making you feel bad. And no more wasted money.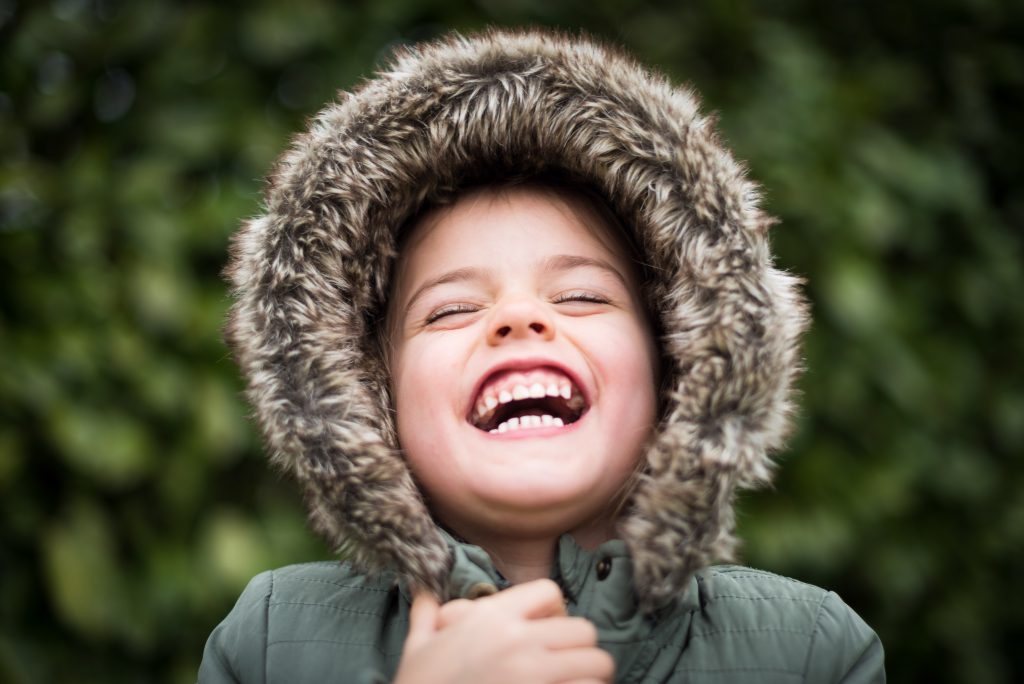 Convenience
Every time your kids grow, you have to sort through, pack away, and dispose of their discarded clothes. It takes a LOT of time and energy, not to mention precious storage space. Renting takes the pain out of clothing your children. You send back all of the clothes you're done with. And get another set with just a few clicks of a button. No more stress, no more guilt, lots of time back to spend with your little heroes.
Feeling like a super hero.
Our children are our world, and we'd do anything for them. But they're streets ahead of us in their quest to save the planet from the impact of over-consumption, pollution and waste. Rent their clothing to support them in their quest to save the planet. And you can feel like a hero too!
So what are you waiting for? Check out thelittleloop.com to see what rental is all about. Here's a little taster of how it works.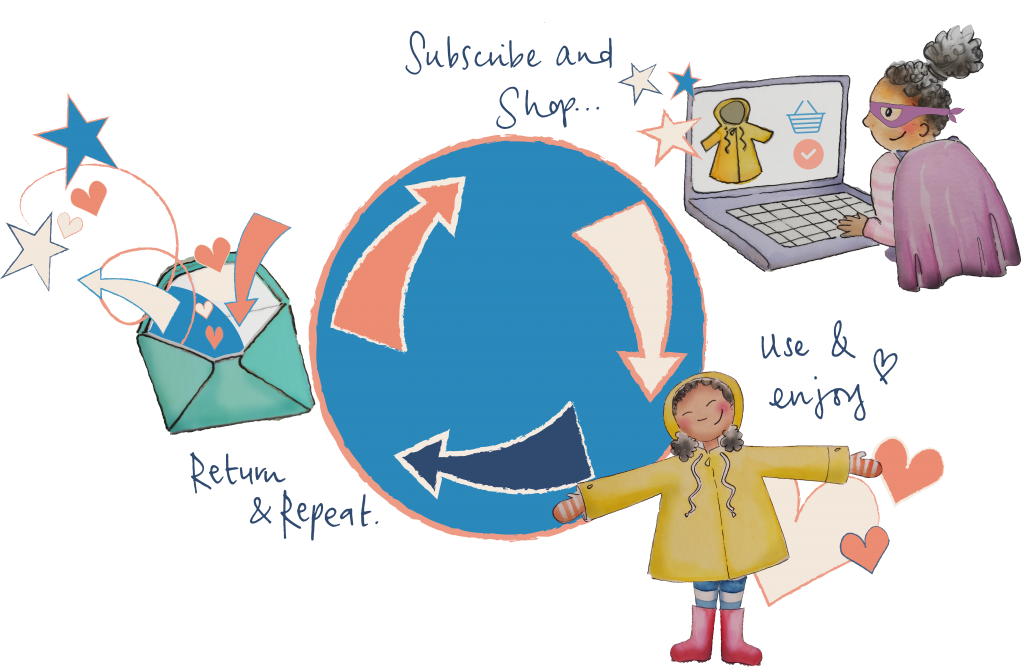 Share this article