In three years, my husband and I have gone from £16,000 in debt, to debt-free with savings. In doing so, we've completely overhauled our lifestyles, going from purchasing mindlessly to consuming intentionally. Shortly after I had our son, Leon, we discovered Whirli and it was a game-changer.
Babies grow so quickly, and their needs develop on a weekly basis. Before Whirli, we often purchased new toys to keep up with Leon's development. This is so expensive and comes at a huge cost to the planet. Think of all the plastic toys that also come with a mountain of plastic packaging!
One might argue you can buy secondhand, and this is something I fully advocate. However, it's likely that a toy is only passed from one home to one or two more before being thrown away.
So when I heard about Whirli from another mum, it was a revelation. This is the solution for parents who want to live more sustainably and save money.
Saving money using my subscription
I was so excited when my first Whirli box arrived. All the toys were in great condition and specific to Leon's development stage. I love that I can exchange the toys when we are ready to move on to the next stage.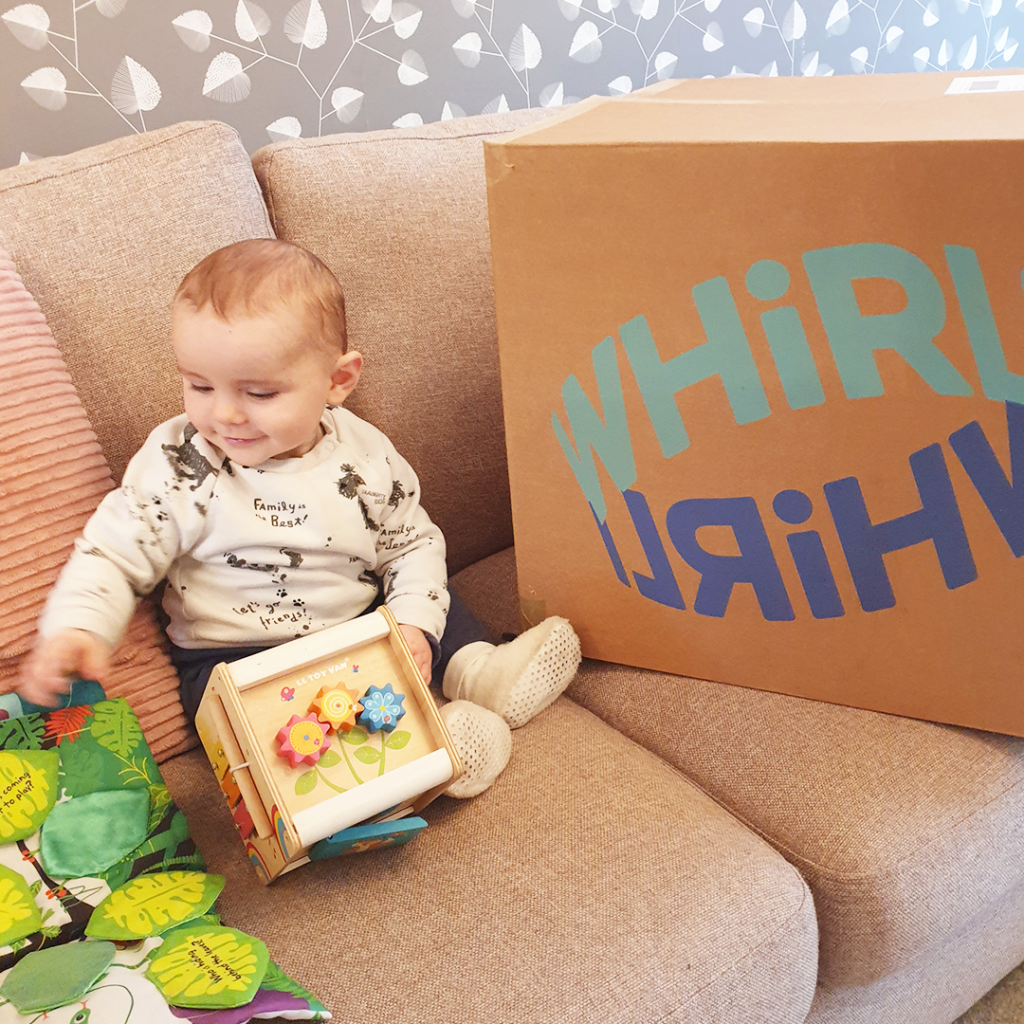 We're currently on the Toy Box half-yearly plan which costs £81 and this allows us to play with toys worth up to £120 at any one time. This year, I plan to use our subscription to order all of Leon's Christmas presents, meaning that Christmas is already paid for. I'll also use Whirli for his birthday presents! I usually swap toys every month, so after 6 swaps, Leon would have played with £720 worth of toys!  
Saving money using my referral code
I belong to several parent groups so naturally I've raved on about Whirli and shared my referral code with them. Therefore, I get to save money (Whirli adds £20 credit to my account for every referral) and help out other parents too.
Saving money through Whirli gifts
For Christmas 2020, many of us are turning towards gifting our loved ones with vouchers to limit purchasing unwanted gifts. This year, I've asked Leon's grandparents to gift him a Whirli voucher so we can continue our subscription next year. Receiving the gift of Whirli means you aren't just getting one gift, you'll get a new one every time a new box arrives. It is the ultimate present for any parent or child who wants the gift of choice.
Whirli has allowed us to cut our plastic consumption and save a lot of money. It has truly been a joy to discover, and I recommend it to any parent out there.
Share this article