WHIRLI INTRO: As part of our Ownership is Overrated series we have been chatting to the team at The Library of Things. We want to encourage our customers, who may themselves be new to the circular economy, to think about other areas of their home and lives that they can borrow rather than buy.
The Library of Things is a London based community-led library of…well, things! Things for adventuring, hobbying, cleaning, DIY, cooking and more. We've been speaking to them about their London successes and their recent drive to expand across the UK.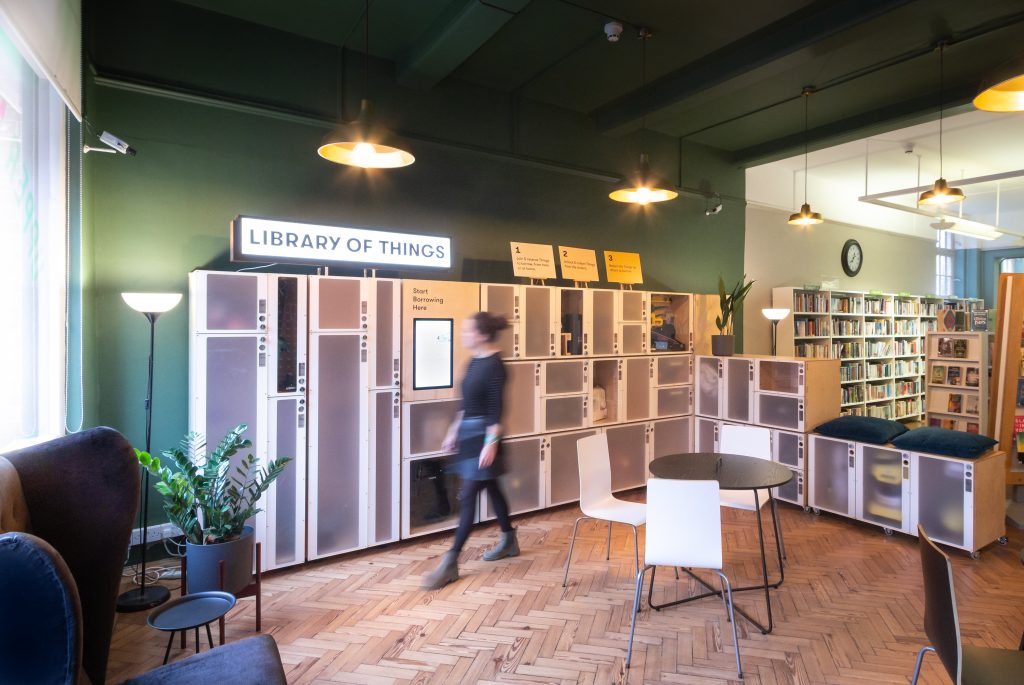 Borrowing in a pandemic world
During lockdown, we've all spent a lot more time than usual at home. And without our usual activities to keep us busy with friends, we've all had to find creative ways to keep busy. From clearing out the house, to giving growing a go in the garden, or even bringing the cinema home, like Laura and her partner.
"We love going to the cinema and we've really missed it during lockdown. We're also trying to find interesting things to do on the weekends to mix it up a bit, so we decided to borrow the projector to watch Hamilton and create our very own movie theatre."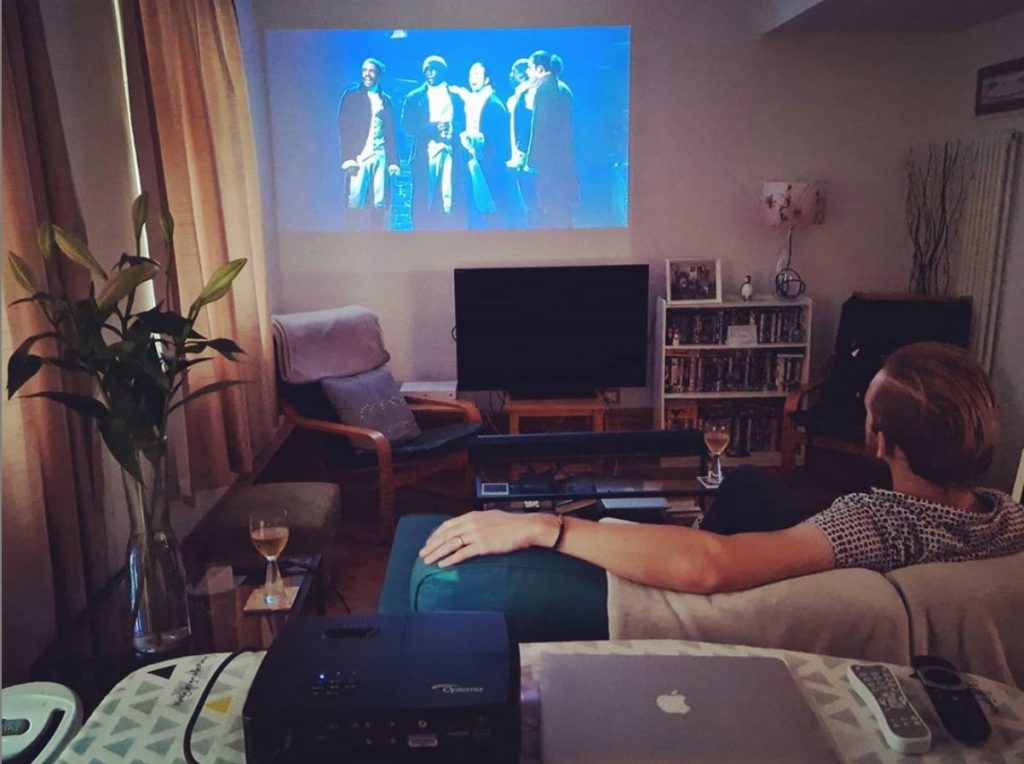 It's now almost three years since we opened the very first Library of Things. If you wander down the high street in Crystal Palace, South London, you'll find our kiosk in Upper Norwood Library Hub. Here you can borrow everything from fun stuff to get started with a hobby or activity like Laura – we've got a sewing machine and ice cream maker – to tools like a drill, carpet cleaner, or strimmer. There's even camping equipment for a weekend getaway, like tents and backpacks too.
We were inspired by communities across the globe who had set up lending libraries in Berlin, Toronto and beyond, to share items with their neighbours and cut down on waste. We knew our community would love to get involved with this, so we brought Library of Things to London.
Since then we've been helping our neighbours cut down on the clutter in their kitchen cupboards and garden sheds by making it easier and more affordable to borrow, rather than buy, the useful things you only need occasionally for your homes, projects and adventures.
You can borrow items for as long as you need them and drop them back once you're done for another neighbour to use, and because you're borrowing, it's a fraction of what it costs to buy something new.
But it's not just our purses that stand to benefit. Borrowing means that we produce, buy and waste fewer natural resources. Together, our Crystal Palace borrowers have saved a whopping 15,900 kg of waste from going to landfill by borrowing rather than buying.
Sharing is more important now than ever
Over the years we've seen how powerful sharing can be as a way of bringing local people together. As well as borrowing items from Library of Things, you can join or host practical events like repair parties and sewing classes. Something simple and practical like borrowing a drill can become a transformation – making friends with your neighbours and learning skills that change your outlook on life.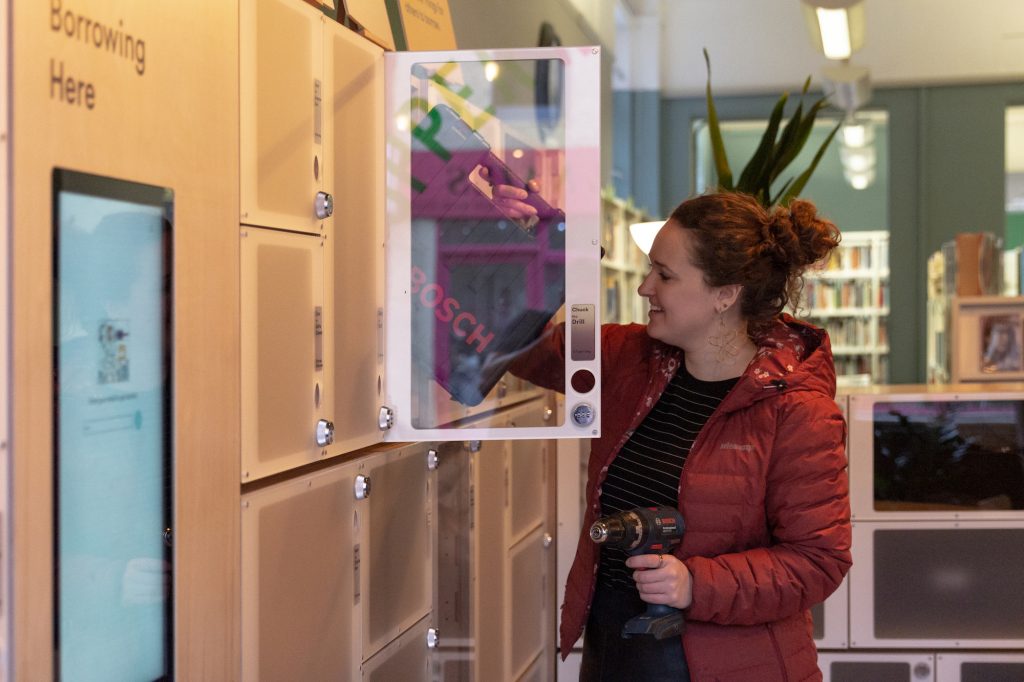 During lockdown, sharing has brought our community closer together, even though we've had to stay apart physically. When the Library Hub closed back in March, lots of our members got in touch to say that they couldn't do the activities that were important to them, because they couldn't get the tools they needed. So we floated the idea of trialling a home delivery and collection service and we got a big thumbs up.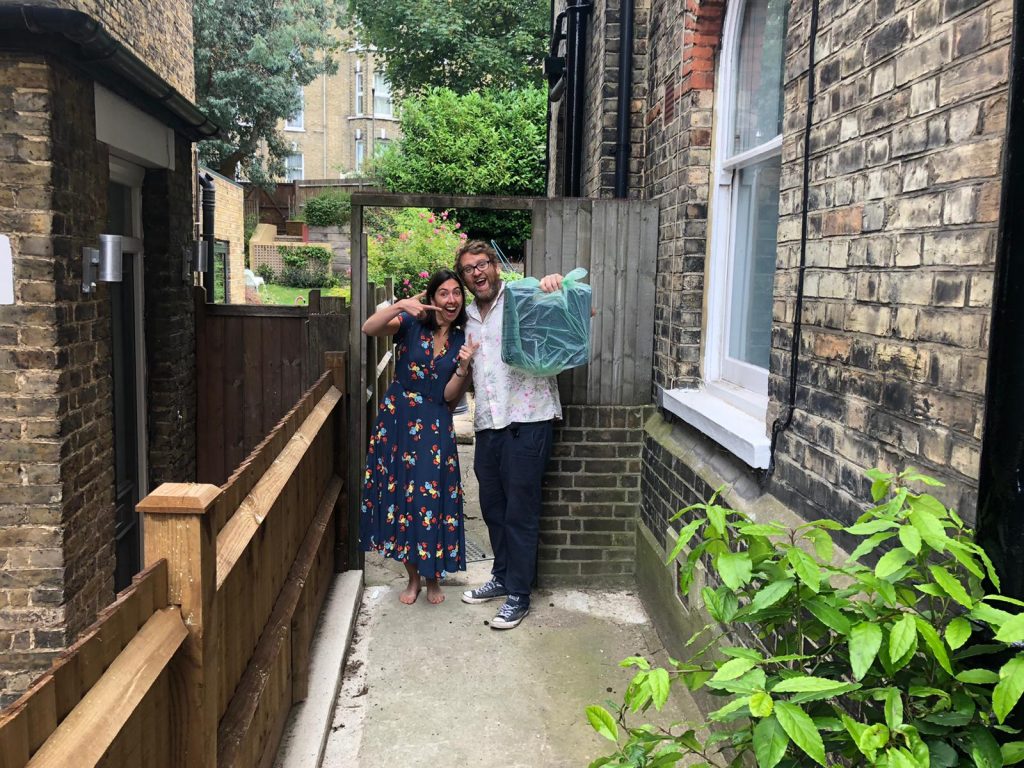 A fantastic bunch of volunteers signed-up to run our community-powered delivery service to help their neighbours get hold of the things they needed. This is what Lucy, one of volunteers had to say:
"I'm no longer working due to Covid, so I wanted to spend my time supporting the local community and helping people stay entertained during lockdown. It's also a great excuse to chat to people and meet our lovely neighbours (from a safe distance, of course!)"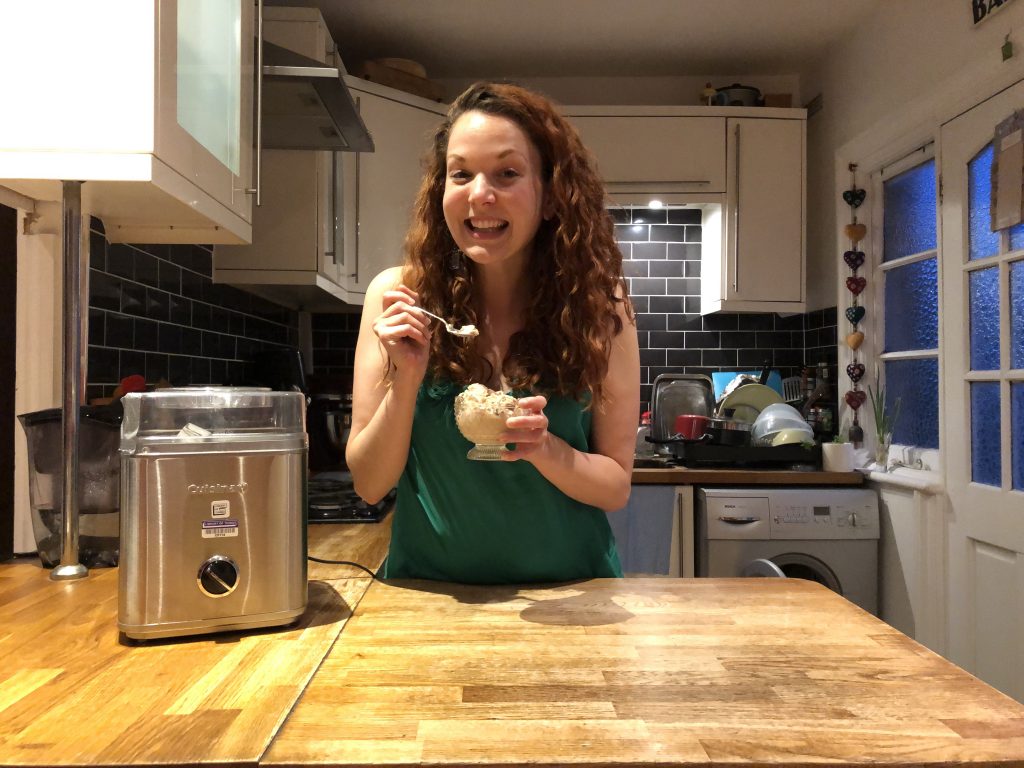 92% of people who borrowed during this period told us it has helped them feel closer to their neighbours and community. Now, more than ever, sharing has the potential to change how each of us live and relate to our communities and the planet around us.
Ready to give borrowing a try?
We'd love it if you'd be up for giving borrowing a go. If you live in South East London, browse our catalogue of things and make a reservation for delivery.
There's good news for other Londoners too. We'll be extending our delivery service to reach more of South London and new kiosks will be opening in the autumn across the city. You can already sign-up to become a founder member in Dalston.
And if you are interested in setting up your own Library of Things in your community, register your interest and see if there are any other people interested in helping in your area.
---
Share this article