Are the kids done with the toys and it's time to swap? Not sure what to choose because we have over +1000 amazing toys? I've got you! Here's a list of our favourite toys for July.

Don't forget to pack this wooden set for the family trip to the beach which is a nice change from the usual single-use plastic ones. This set includes a bucket and 3 spades with different shapes, perfect for building sandcastles and creating different patterns on the sand. Parents absolutely love Plan Toys because it uses sustainable and ethically sourced wood for all their toys. But, parents love Whirli even more because when they're done with it, they can swap it for something else and they don't have to store any outdoor toys all year round.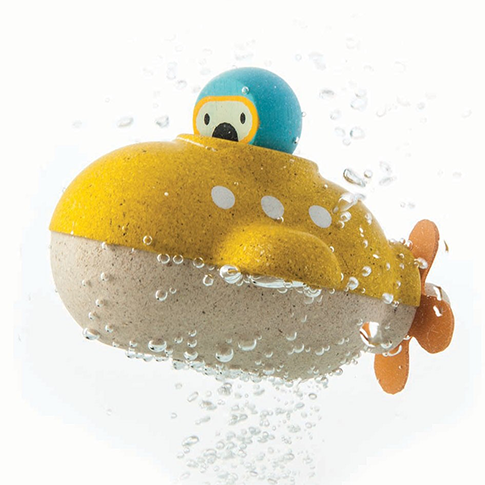 Let them continue their imaginative play when they get home from the beach with this cute yellow submarine *queue the Yellow Submarine song by The Beatles* bath toy with a little explorer inside. They can submerge the boat underwater to discover the deep sea and create stories during bathtime.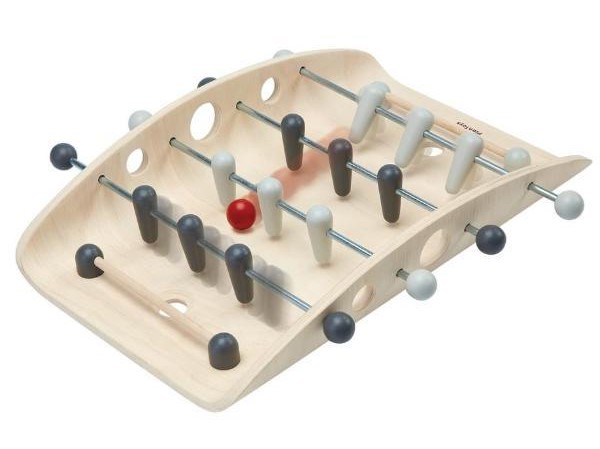 This reminds me of the Foosball table Joey and Chandler (from Friends) had in their flat, and how I've always thought it would be cool to own one. But now we have a smaller version at Whirli! I really like curved wooden football pitch because of its minimal and contemporary design, which Plan Toys always excel at. This is the perfect activity to keep the whole family entertained and challenge each other to think strategically on how to score a goal.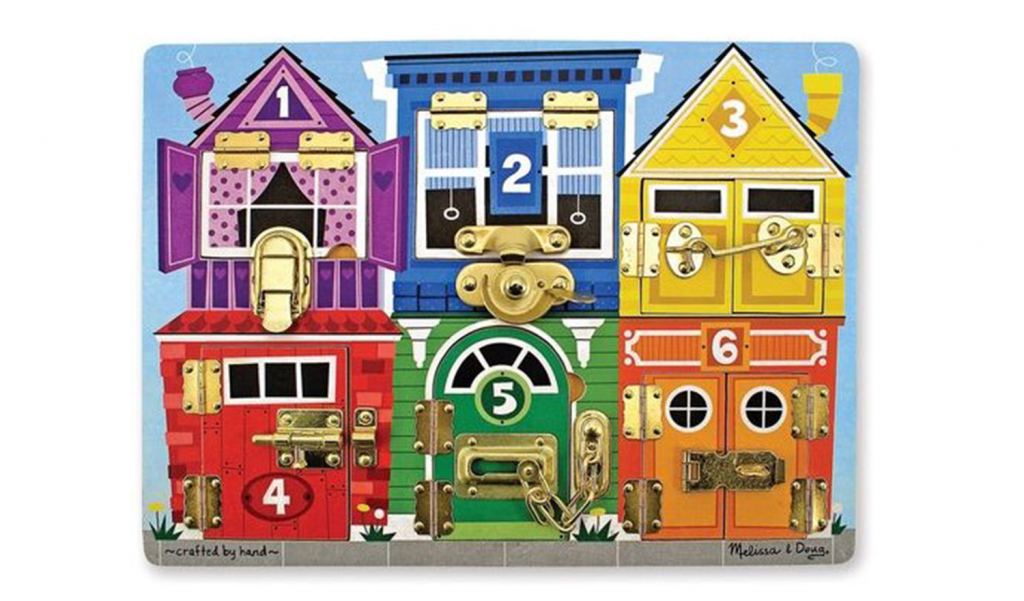 Ready to let your toddler challenge their inquisitive mind? This is the perfect educational activity board for them which will also help build their motor skills. They'll be fascinated how to undo 6 latches through snapping, unhooking and sliding to discover what colourful animals are hiding inside the house. Once it's open, you can also ask them to identify colours, animals and numbers, helping them practice their vocabulary. It'll definitely keep the kids busy for a while because they'll be determined to open all the doors and windows (we definitely were).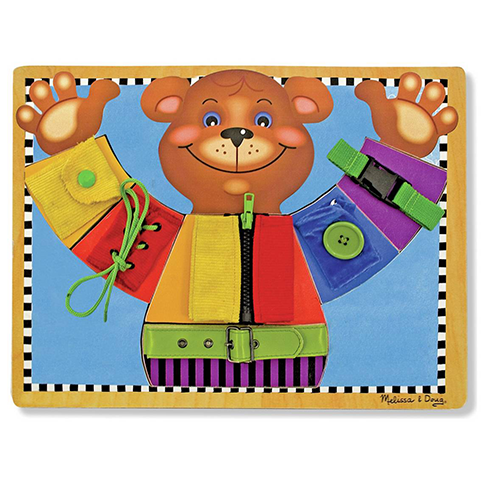 If your child has already mastered the Melissa and Doug wooden latches board listed above. How about swapping it for this basic skills board to try another challenge? This time they will learn how to dress the bear by tying, zipping, buckling and snapping. Not only will this improve fine motor skills, but it'll help them master the art of dressing themselves up.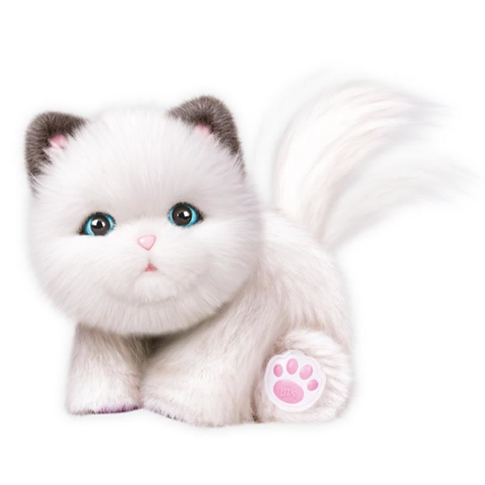 Has your child reached that age yet where they're constantly begging you to buy a pet? But there's no way that is happening because you're not ready to commit to taking care of another living thing? Meet Cuddles, the solution to this problem. This cute ball of white fluff really does look, move and purr like a real kitten. Its tail even curls up when you pat it, it has 20 kitten sounds and its eyes close when it sleeps so your child is bound to fall in love with it. It's a great way to learn how to care for a real pet one day.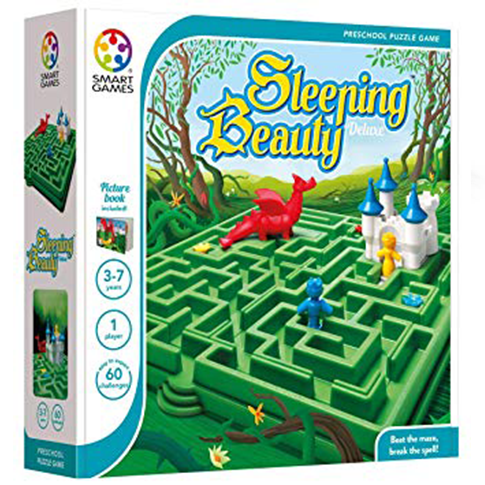 This is one of our favourite puzzle games because it's great fun for the whole family. Although it's a single-player game, collaboration is encouraged to conquer challenges together. This has 60 challenges with different levels of difficulty, which is bound to help develop both spatial problem solving and planning skills. The aim is to guide characters through the maze, which could either be helping the knight rescue sleeping beauty or planning how sleeping beauty can escape by herself #strongindependentwoman. Or for an advanced level, make sure the dragon prevents both lovebirds from meeting each other. We can guarantee that parents will enjoy playing this original board game with their kids…and continue when the kids go to bed.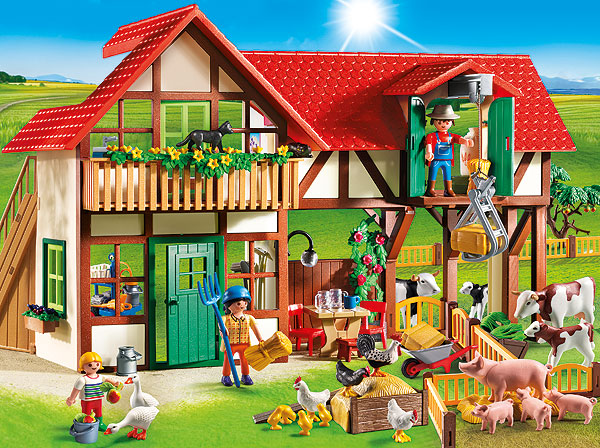 We recently added Playmobil toys to our ever-growing toy box which is a big hit for kids and their parents. Although they might not be as popular as Lego because they don't tap into the Hollywood film franchises, Playmobil is still flourishing because people love their simple sets which are based on real life. This means kids can create their own stories from their imagination. They're quite expensive so try them out first from Whirli, check out this extensive farm set, yes there's even a milking machine! This is a great one for the city kids to learn more about nature.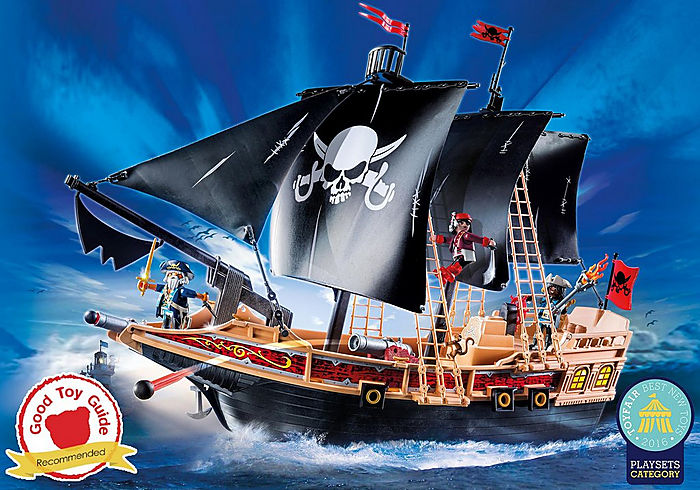 Already tried the classic set above? How about trying out the Pirate Raiders set for a different kind of adventure? Kids will have sailing the boat on the water and inventing stories for their little characters. There's even a firing cannon to make sure they fight off the rogue pirates!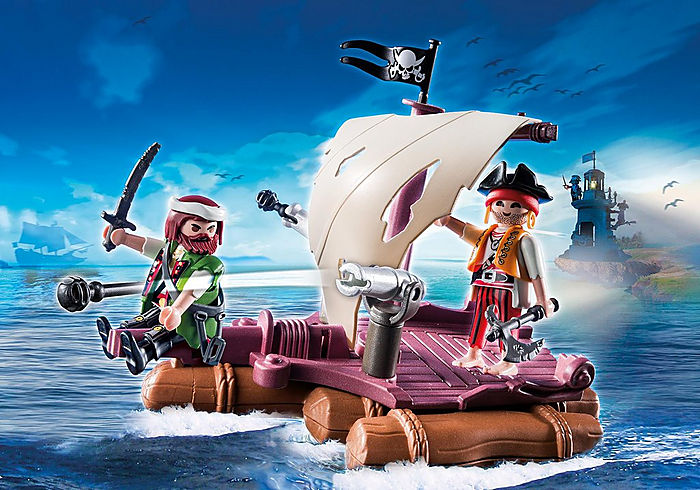 Make sure to get this one too to upgrade the adventure, which is another reason why we love Playmobil. Kids will have fun building the raft which also floats on water. Are these pirates the bad guys? Or are they simply discussing the lack of functioning government which has lead illegal fishing and piracy to thrive? Who knows… that's the beauty of imaginative play!
I hope this list has inspired you what to swap next for your little ones and to keep them entertained this summer. Make sure to give them a Whirli! And when you're done, swap them for something else.
Share this article