The Christmas period is here which is fun but we know it can be a little bit daunting because you know your house will be flooded with gifts…sometimes duplicate or unsuitable ones. Don't worry, we've got your back with our gift list!
What's a gift list?
It's a new feature which allows you to create a gift list and share it with friends and fam. When they buy a toy from your list, it can turn into Whirli credit and fund your Whirli subscription. It's not quite magic but it's a great way to make this Christmas more affordable and less wasteful. Read more about it here.
Here's our pick of the best toys to add to your gift list, starting from 7 tokens – because we know friends and fam don't need to spend a fortune to give an awesome present.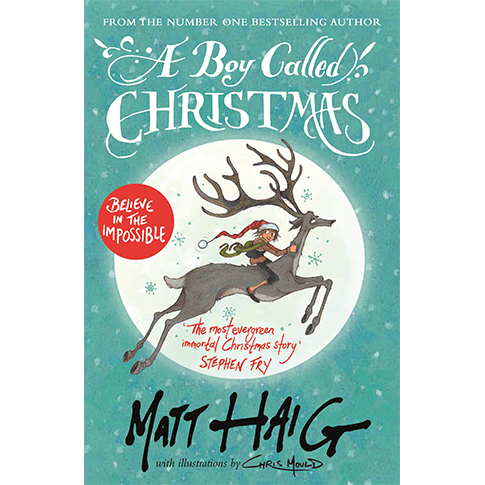 Christmas stories can be hit and miss, and it seems like it's all been said before in a few classics. That's why we can't recommend this witty book enough from the award-winning writer Matt Haig. It tells the story of how an ordinary kid, Nikolas, came to become Father Christmas. It features magic, elves, trolls and kidnapping…need I say more? The kids will love it too!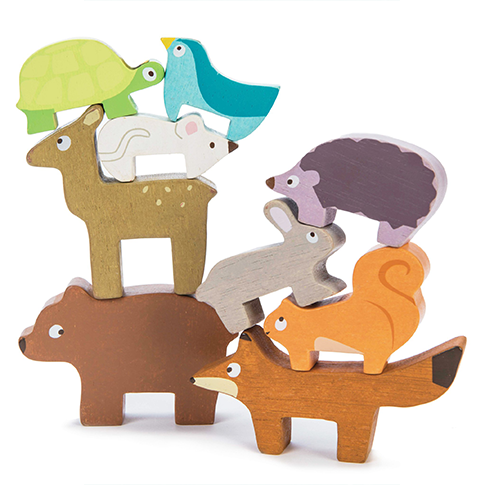 This one's great for quiet play. Your little ones will have fun trying to stack these colourful woodland creatures on top of one another, which is great for developing their problem-solving skills and encouraging colour recognition. When the kids are done with stacking them, they can introduce these creatures to small world play.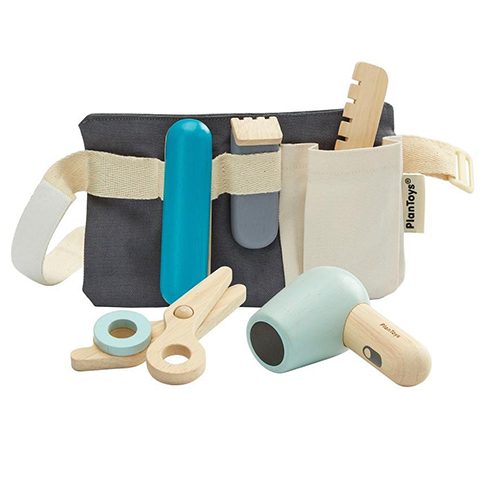 Kids will have hours of fun running their own salon and giving their parents and siblings (see pic below) a relaxing treatment. When both parents and siblings have had enough 😆, the little ones can then give their toys a trim before sending them back to Whirli. This kind of imaginative play will help kids develop their creativity and motor skills.
If they already have this set, how about trying the Dentist Set?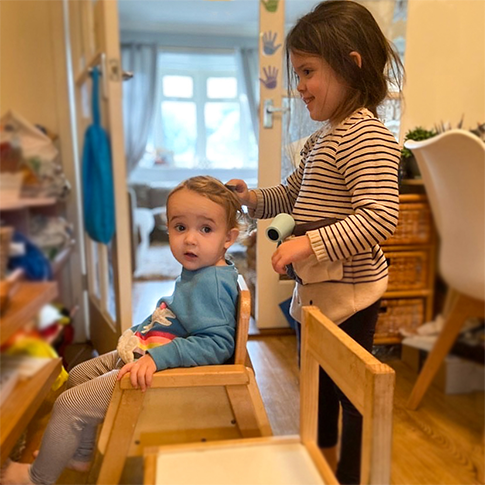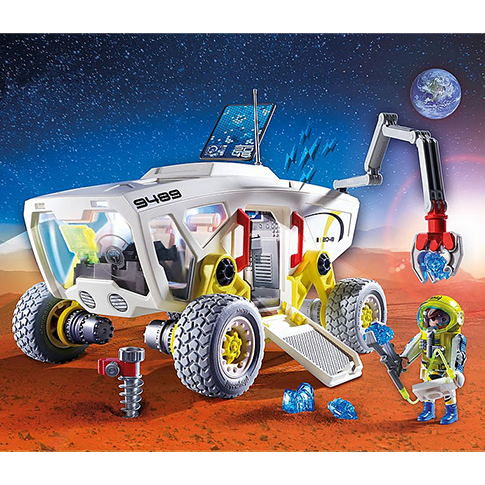 Our lovely subscribers love Playmobil…probably because we assemble all the sets before we deliver them, so they don't have to. This set comes with plenty of accessories such as research tongs, readers and a drill to help kids detect other life forms in space. Oh, and it comes with a double space cannon just in case these aliens aren't the peaceful type.
You can also upgrade the fun later and grab the other space sets like Space Mars Rover and Space Satellite Meteoroid Laser.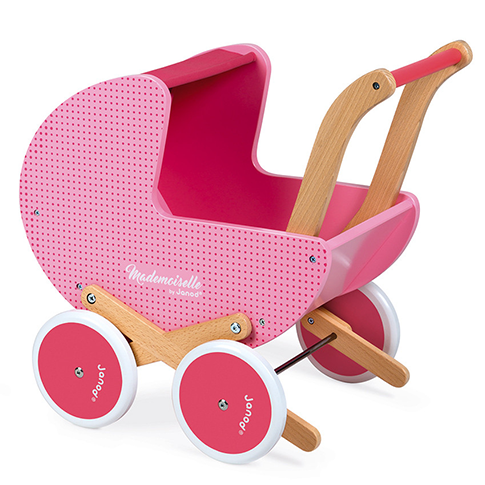 Kids who love nothing more than pretending to be grown-ups will adore this cute and sturdy wooden pram – it even comes with a soft blankie for dolls! Playing with dolls help kids to develop their social skills and sense of responsibility – a great way to start teaching them how to look after younger siblings. The pram has an anti-tip system so even the little ones can use it a walker. #SharingIsCaring
Ah there we have it, a list of toys you can add to your gift list, ranging from 7 to 70 tokens. There's still time to create your list to share with friends and fam to make this Christmas more affordable and less wasteful. You don't even need be a subscriber to create a list, you just need an account.
One last thing, make sure you get your orders in by 18th December to make sure they arrive in time for Christmas.
Share this article