Just under a month more to go until Toy Story 4 hits UK cinemas on 21st June 2019. It'll mark nearly 25 years on since the original Toy Story movie released in 1995!
I absolutely adore the Toy Story franchise. In fact, one of my favourite toys when I was younger was a Buzz Lightyear Action Figure. Complete with a full range of motion, wings that pop out, a laser pointer, and his catchphrase "To infinity… and beyond!", this toy really captivated my imagination and went everywhere with me.
As the franchise grew over the next decades, so did my appreciation for it's core premise. Disney Pixar have consistently delivered high quality entertainment, perfectly balancing humour (for both kids and parents), emotional moments, and meaningful messages. Toy Story's core premise focuses on a lovable set of toys who find themselves, or rather feel themselves, getting unloved and neglected by the kid who owns them, Andy. It's no surprise that these stories have in part inspired what we do at Whirli.
Quick Preview of Toy Story 4
The fourth installment of this franchise continues where we left off in Toy Story 3 with the toys having been given from Andy to Bonnie. Some years later, Bonnie creates a new toy in arts and crafts, named Forky. Forky suffers from a constant existential crisis about being a toy, and the rest of the toys rally together to help Forky and save him when he gets separated from Bonnie on a road trip.
With this premise, Disney Pixar have set the stage up for tonnes of nostalgia mixed in with a very modern twist, and fun new characters. This movie is sure to delight fans of the previous films and create new following amongst younger children today. Great day out for the whole family!
If you haven't already, check out the official trailer for Toy Story 4:
Whirli's Picks: Best Toys from Toy Story 4 movie
We were so thrilled when we received our first batch of Toy Story 4 toys a few weeks ago. Mattel have done an outstanding job with the range – as usual their dolls and action figures are top notch, and their bigger play sets would delight any kid.
Here are our top 5 toys from the Toy Story 4 movie: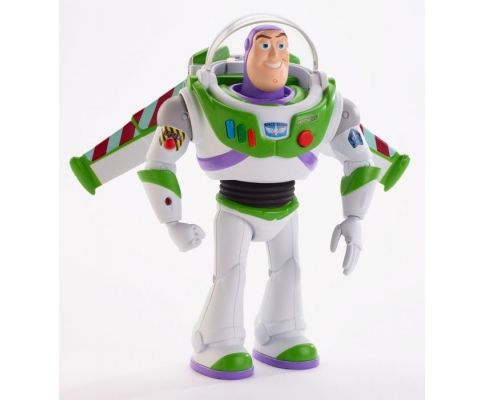 Oh the memories! This Buzz Lightyear action figure is everything I remembered it to be, and then some. On top of the standard fare Buzz motions, pop out wings, and laser – Ultimate Walking Buzz Lightyear can also activate to walk forwards, backwards, and swivel (and there is a secretive Easter egg to make Buzz moonwalk!).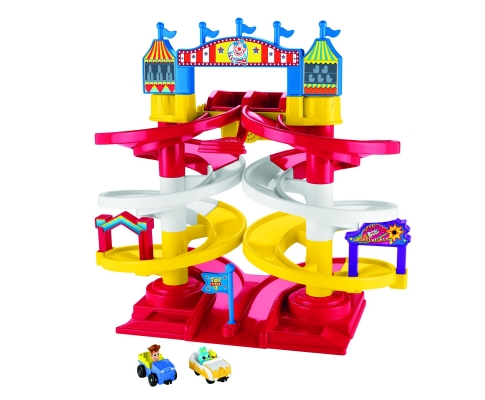 This toy was so popular that we went out of stock less than 24 hours after uploading it onto our website. So we got some more! Taking inspiration from the carnival scene, kids will really enjoy setting cars racing down the spiral track. We can see why this was so popular!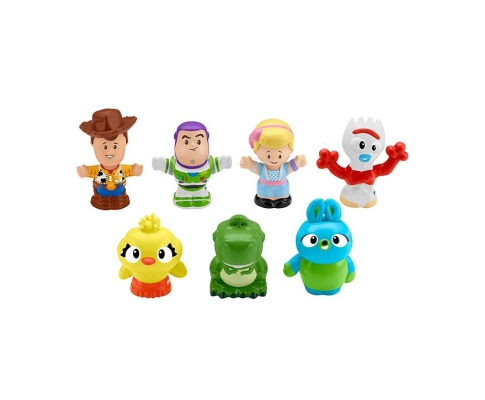 If your kids like to recreate scenes using a variety of figures then this is the perfect pack for you. Kids can let their imaginations run wild and play with 7 of the key characters from Toy Story 4. Mattel has co-branded this set under their Fisher Price Little People range as the figures are perfectly sized for toddlers, and age appropriate from 1 year+. That gets a big thumbs up from us at Whirli.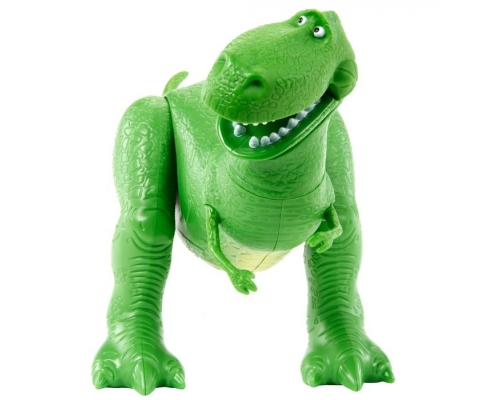 If the standard iconic and realistic figures aren't enough to hold attentions, then try the True Talkers range of figures. Fully posable with many articulations, the True Talkers range adds many realistic voice phrases from each character. Rex is one of my favourite characters, as I just love his comedic relief moments in the films!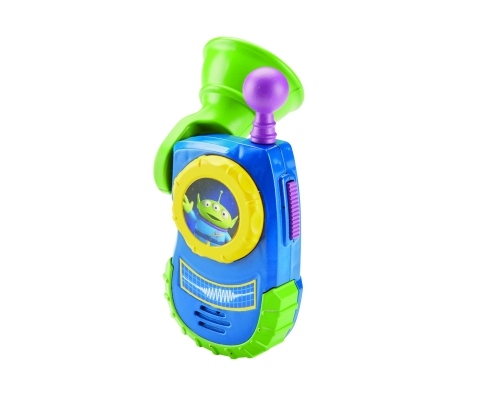 Not going to lie… we had A LOT of fun with this at the office. The Aliens are probably the most adorable and cute characters in the franchise, with such an iconic scene in the original movie ("the claawww….!"). Get one and have hours of fun at home, or get a couple and try to have a business meeting in alien voice. Trust us on that one.
Share this article