Our guest contributor Alice shares what it's like to grow up with Whirli, and the best toys for 0-3 years.
My name is Alice and I am the co-founder of MySunshine, a private and secure photo-sharing app for families. I have a son called Leo who has recently turned three years old. We have been using Whirli for over two years and have captured countless memories of Leo enjoying different toys during that time.
Here are some of our highlights growing up with Whirli, plus our favourite toys for 0-3 years.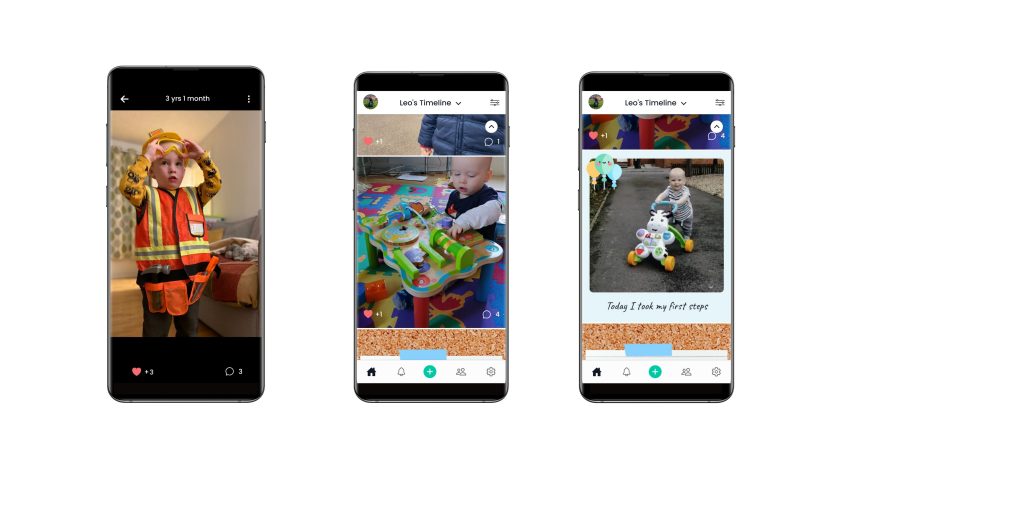 How we use Whirli
According to my Whirli account, Leo has played with 56 different toys for 0-3 years, which would have cost me £993 if I had bought them at retail price!
I have personally found Whirli invaluable. I usually do a toy swap roughly every two months, but during the COVID-19 lockdowns it was monthly, due to spending more time at home. I try to organise a swap just before his birthday and before Christmas, so I can wrap them up for him to open on the day.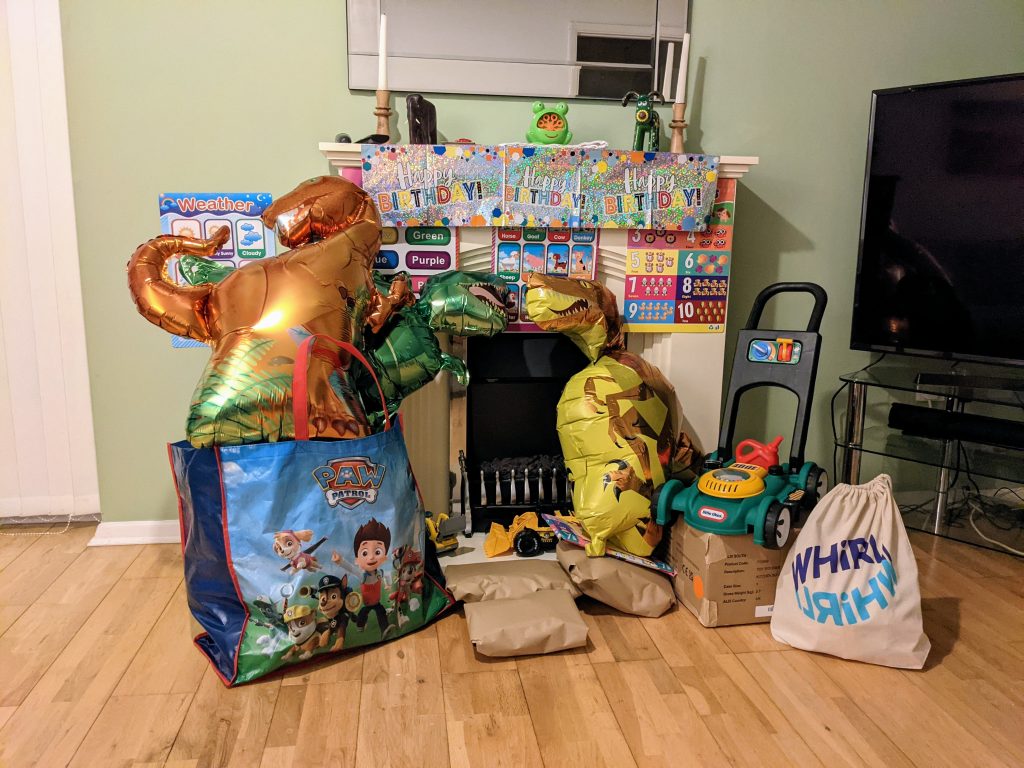 Our favourite Whirli toys for 0-3 years
As Leo grows, he continues to have access to an endless number of toys to play with and swap through Whirli. Below are some of Leo's favourite toys for 0-3 years, which he has played with as he has grown up with Whirli.
Baby (0-12 months)
Fisher Price Zebra Walker (26 tokens)
I wanted to get Leo a walker to help him develop his walking. However, I knew once he had started walking he would no longer use the walker. This is what made me start searching for a toy library, and I came across Whirli. So Leo's very first Whirli toy was the Fisher Price Zebra Walker. I remember watching Leo take his first steps with this walker – it was one of the most iconic and joyful moments to watch!
One of the best parts of Whirli is that the toys come ready to play with, i.e. batteries included. There is no stressful search trying to find the right batteries whilst Leo is eager to play with the toy. So Leo was able to start using the walker immediately and interacting with all of its sounds and lights.
Fisher Price Smart Stages Puppy (16 tokens)
One of Leo's earliest toys from Whirli was the Fisher Price Smart Stages Puppy. He was fascinated watching the way the teddy moved and lit up different colours. He soon understood the concept of having to push the buttons to get the teddy to move or sing.
Toddler (1-2 years)
Melissa & Doug Jungle Activity Table (40 tokens)
I liked the look of this Activity Table since I knew all of the different activities would help Leo with his hand-eye coordination, as well as keep him entertained. It was the right height for Leo to sit at and put his legs underneath it comfortably. He would crawl around to the other side to try the activities on the other side. It is nice that there is a jungle theme and all of the activities are intertwined with this theme. This is one of those toys that I wouldn't have purchased because it would have taken up too much space. However, being able to borrow the table and send it back once he had enough of it was perfect.
Little Tikes Tap A Tune Drum (13 tokens)
This was one of the noisier toys we borrowed! Leo loved being able to tap out a tune on this drum. It has a loud, booming noise which he enjoyed making. We used to do parades around the house with him leading the way with his drum!
VTech Toot-Toot Drivers Garage Playset (47 tokens)
Leo has a growing selection of cars to play with so I thought this garage would be a great addition to it. We have a few of the VTech vehicles which interact with this garage. We line this up with his village driving mat so he takes the cars for a drive around the village and then parks them in the garage. He finds the lift element of this garage and the sliding ramp to get down the most enjoyable parts. This is a toy I wouldn't have personally purchased due to its size, therefore it is great to know we can send it back once he has lost interest in it.
Toddler (2-3 years)
Magformers My First Magformers 30 Piece Set (34 tokens)
I think I enjoyed playing with these Magformers as much as Leo did! There was something very therapeutic about making different shapes with them. They were a great toy to have for travelling since they were easy to pack and have in the car. Leo was fascinated by the way they stuck together. It was a great resource to help him start recognising different colours.
Green Toys Tractor (19 tokens)
Leo has a fascination with tractors! Therefore when I saw this tractor added to Whirli I knew it would be a hit with Leo. I wrapped it up as part of his birthday presents and it was the present he played with the most that day out of all the new toys he had. The trailer was big enough to fit some of his Paw Patrol figures in. So he spent a long time taking them for rides around the house.
Little Tikes Gas 'n Go Mower (20 tokens)
I think out of all the toys Leo has had with Whirli, the mower was probably his favourite. We kept this as an indoor toy and he ran all around the house with it. He loved to hear the sound it made as it went along. It is quite noisy, so be prepared if you decide to borrow this one too!
Child (3-5 years)
Melissa & Doug Fill & Roll Grocery Basket Play Set (27 tokens)
Leo is always fascinated when we go grocery shopping, so I knew this shopping set would be a hit with him. He loved this set so much I ended up purchasing it from Whirli since it was, and still is, something he plays with daily. He loves to run around the house putting various items in his basket. If any of my kitchen utensils are missing, then I usually find them in this basket!
Learning Resources Gears Gears Gears Deluxe Building 100 Pcs Set (30 tokens)
The gears building set was another toy the adults enjoyed as much as Leo did. It was really fun watching Leo figure out how the toy worked and trying different combinations. He loves building towers and it was no different with these gears. It was another great toy to help introduce Leo to recognising colours.
Melissa & Doug Construction Construction Worker Costume (29 tokens)
Our latest Whirli delivery arrived last week. Leo recognises the Whirli logo on the tape and knows what is coming! There is excitement and anticipation of what toys are inside. Our latest delivery included a dress-up costume for a builder which was an instant success.
If you'd like to try some of Alice and Leo's favourite toys for 0-3 years, head to the Whirli library.

MySunshine helps you tell your child's story by building a timeline of their milestones and memories. Securely store and share your special moments with loved ones, with the ability to choose who to share with or remove access at any time. No more need for multiple WhatsApp groups or posting on social media! Download the app for free.
Share this article