If you're anything like me, at the moment you're probably looking for as many ideas as possible to entertain small people. Being indoors is tough with pre-schoolers, so keeping them out of mischief has become more valuable than ever!
For kids, play and learning go hand-in-hand. So engaging them in play, and allowing them to play independently, is a great way for them to explore the world around them. While being stuck at home is somewhat limiting, by getting creative it's still possible to offer a wide range of different types of play. Having two kids under three, I've done my fair share of pre-school play, so today I'd love to share a few different ideas for keeping little people entertained.
1. Open-ended play
Open-ended play is one of the best ways to keep toddlers and babies entertained. The idea is that you give your little person something which can be used in loads of different ways, allowing them to use their imagination to create ways to play. A simple example might be a set of wooden blocks, which has infinite possibilities, from building towers to practising grabbing and dropping, to colour and size sorting.
One of the most popular open-ended toys in our house is our Brio wooden railway. My 2 year old never gets bored of it because it's different every time we get it out. He uses blocks and stacking arches to create tunnels and obstacles for the trains, and loves to use Grapat Mini Nins as little passengers.
2. Sensory play
Light-up and high-contrast toys are wonderful for the youngest babies, who are developing their crucial sense of sight. Likewise, rattles are a timeless baby toy that helps stimulate hearing. Try shaking one whilst moving it from one of your baby's ears to the other. It will keep them entertained for hours (or at least until the next nap!)
Even better, try encouraging a multi-sensory experience using toys that are designed to engage more than one sense. This Lamaze Discovery Book combines sound, touch and sight to hold baby's attention and help them practice using those crucial senses.
And for older babies and toddlers, sand or water can make wonderful sensory play. A water table and a selection of cups and bath toys have saved me on more than one occasion!
3. Imaginative play
Imaginative play is wonderful for kids' creativity and helps them to process the world around them. At this time, it's also a great way to show kids that you don't have to go outside to have fun. Although you can't go to the zoo, bring the zoo to your living room by dressing up as their favourite animal, or placing toy animals around the room for your little ones to find. Or try making a pretend beach in a sandpit, complete with bucket and spade.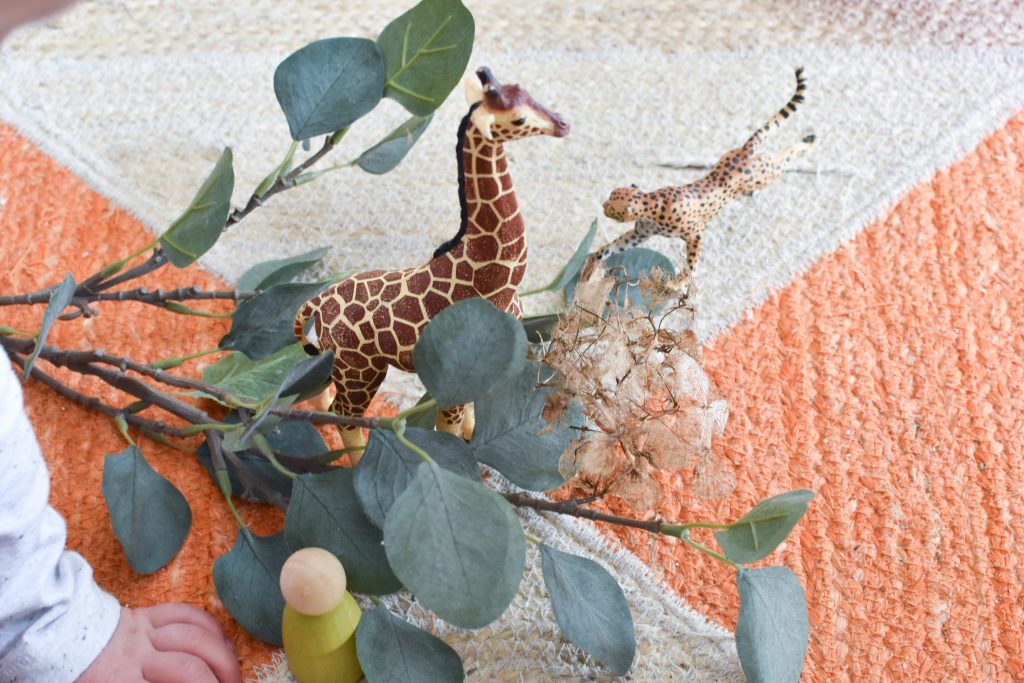 You can even turn being at home into pretend play. Get kids involved in chores by having them copy you with their own mini versions (like this Melissa & Doug Vacuum or the Let's Play House Set) or check out the huge range of play kitchen items that you can borrow from Whirli. There's nothing toddlers like more than helping out, and as a bonus, you might even manage to get some things done whilst they're entertained!
4. Getting active
In some ways, encouraging the development of motor skills (like walking, jumping and climbing) is difficult when you're stuck at home, but there are ways to keep kids moving indoors. Try using sofa cushions, storage boxes and cardboard tubes to create mini obstacle courses in your lounge. Whirli has a fantastic range of larger toys that will take your obstacle course to the next level, like the Triclimb Pikler Triangle. We love the Wobbel Board, as it can be used in so many different ways – see-saw, slide, bridge, balance beam, to name a few!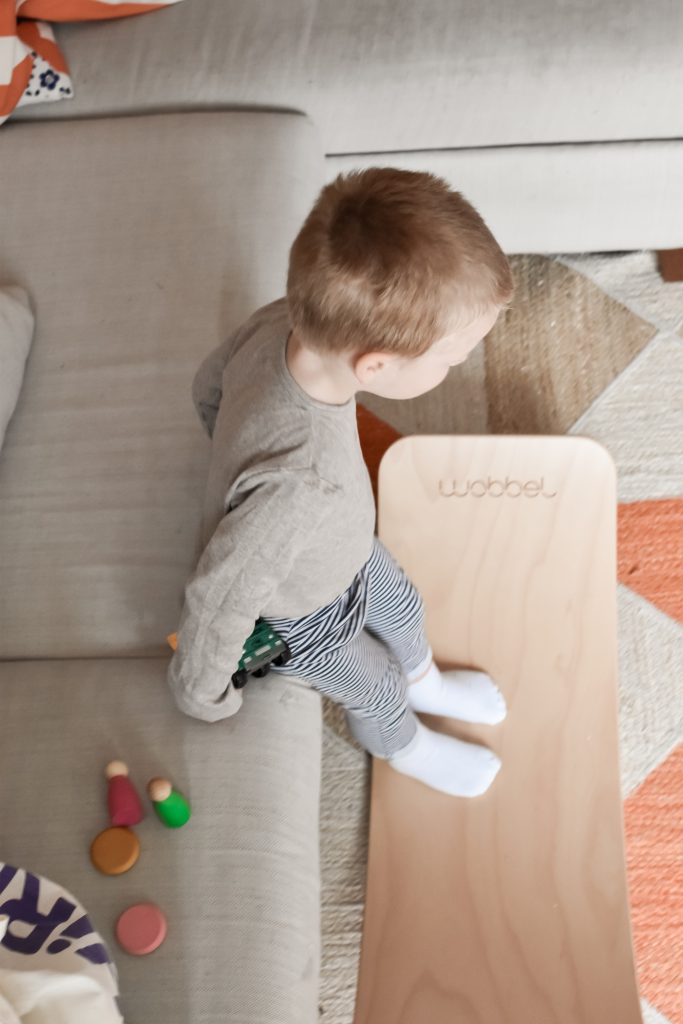 Even smaller toys can be great for getting kids moving. Encourage very young children to chase a flashing ball or pull-along toy, or place a toy high up to get them standing and climbing. Just make sure to supervise this activity – it can be surprising how quickly they get moving!
Share this article