As 2021 draws to a close, Whirli Founder and Managing Director, Nigel Phan, reflects on what we've achieved in the past year, and what's next for 2022.
I can't quite believe another year has passed — and what a year it has been. 2021 gave us fresh hope and a return to some semblance of normality. At Whirli HQ, we've been grateful to be able to spend time with our colleagues, friends and family again, and see our customers do the same.
The year hasn't been without its own twists and turns, and it's closing off with renewed uncertainty over future restrictions and lockdowns. As preparations for the worst keep us busy, it's easy to focus on the negative and forget all the progress and how far we have come as a team and community.
I wanted to take a moment to share my reflections on the year we have had. I also wanted to thank you all for your support, your kind words of encouragement, and the role every one of you plays in giving us at Whirli continued vigor to overcome challenges and pursue our mission.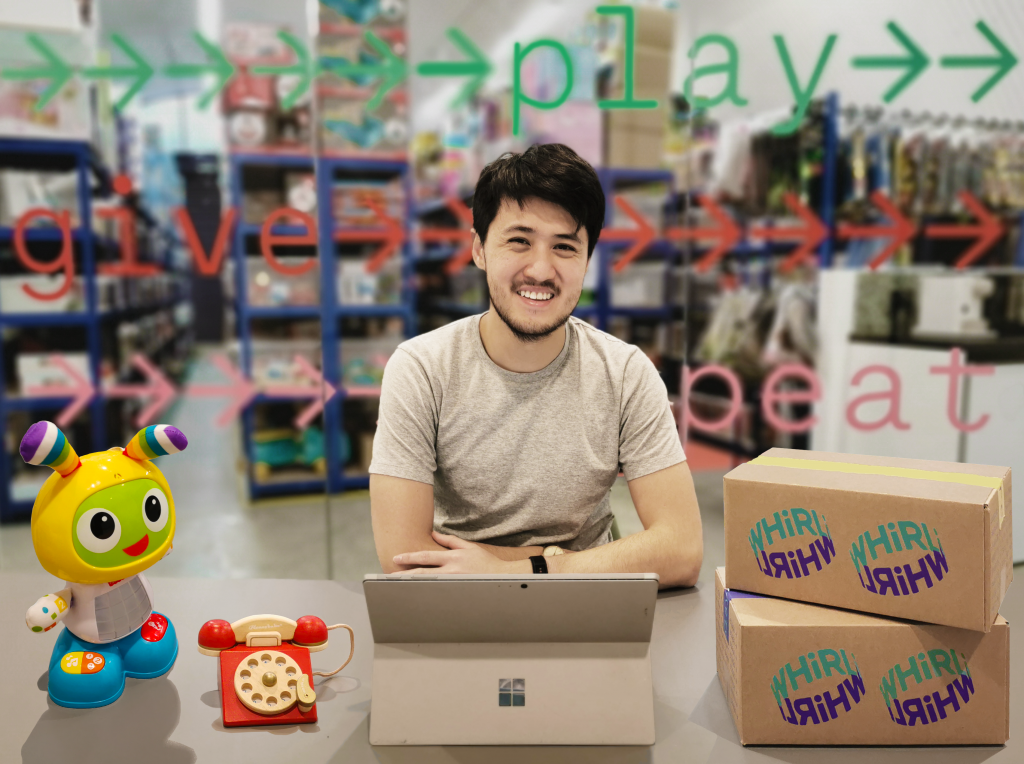 Looking back on 2021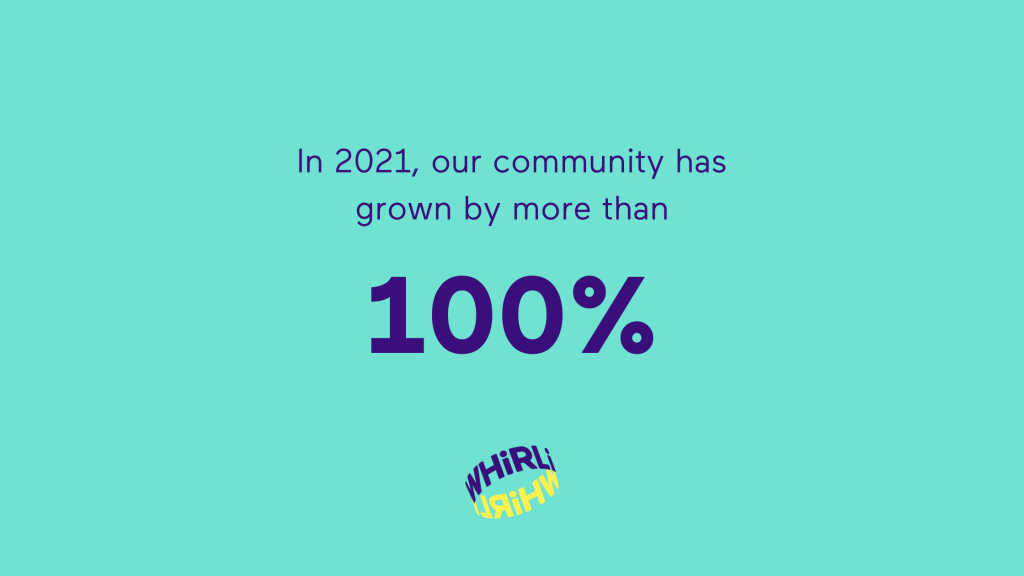 Last year, I shared the news of our Seed investment round and how we were thinking about using those funds to improve the Whirli experience for customers.
In order to deliver on that, we welcomed many new colleagues to our team including a Category Manager (Natalie) who manages our range/stock, a Head of Operations (Craig) who handles all fulfilment logistics in our circular economy, a Head of Product (Katie) who oversees our customer experience and new features on our website, and many many more.
I couldn't be prouder of what our expanded team has achieved this year; every individual in our team has made important contributions to your Whirli experience as a customer. I'm also very thankful on a personal level, as I used to do what are now Natalie, Craig and Katie's responsibilities, and I never had enough hours in the day to do the best we could for you.
A few key highlights of the year include:
Opening our new warehouse in July, which gave us 4-5X more space for toys and improved processes
Over the summer, we said goodbye to the rail arches at Bethnal Green, London, which had housed our office and warehouse for nearly three years. We moved half an hour eastward to our new location in Rainham, where there is plenty of large warehousing space for us to grow into. Our new home has allowed us to fully retain our existing team and provide a comfortable workplace environment for them.

It didn't take us long to make full use of this space! Over the second half of the year, we added more than 200 new product lines to our library, including new brands and licenses like Strider, Green Toys, Tender Leaf, Bluey, Classic World, and HABA. We still have a lot more to come, and our focus continues to be on selecting high quality products that provide a fun and learning-rich experience for your child.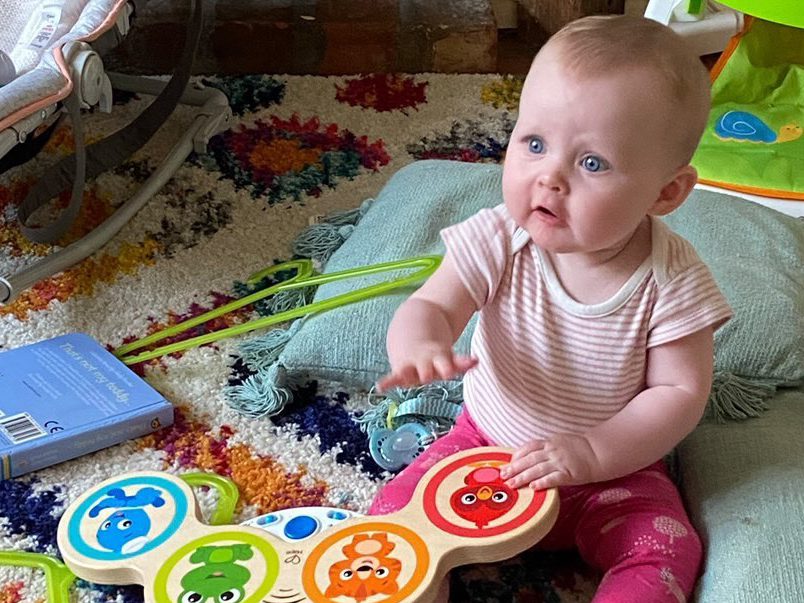 We also improved our core operations processes to ensure a consistently delightful unboxing experience for our customers. This included a review of our supplies and, thanks to our work with Sourceful, Whirli's packaging is now 100% recyclable and sourced sustainably.
Launching our learning through play framework and other improvements to the Whirli website experience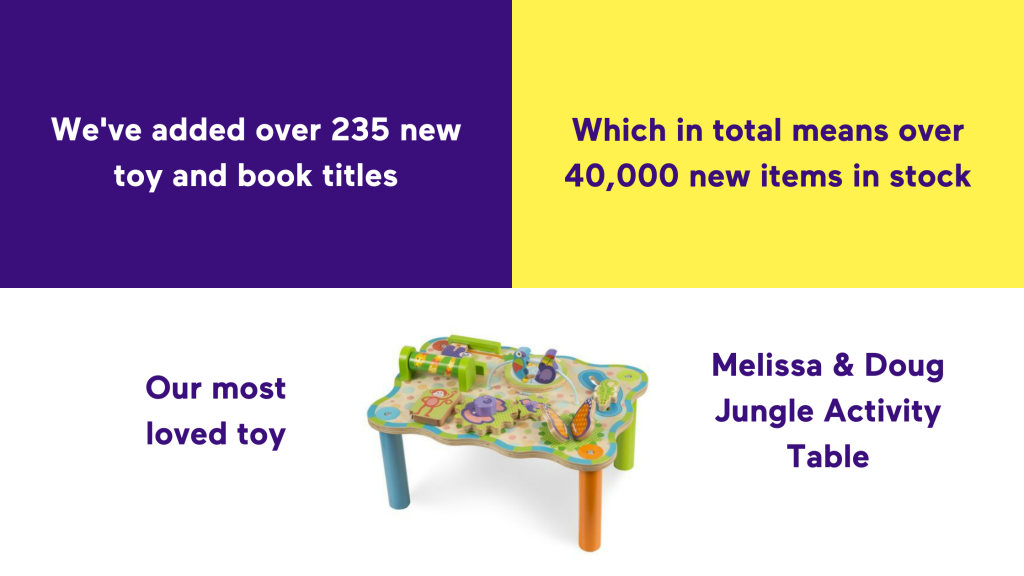 We pored over research and worked with experts to craft a learning through play framework that is holistic. This framework is now one of the primary lenses we use in selecting products to ensure we offer a wide range of opportunities for your child, and we hope to go further in helping parents navigate early years child development.

Early in the year, we also launched the ability for customers to rate their experience with each individual toy they have borrowed. As always, customer feedback remains a crucial input to our product selection. Importantly, I think it also helps other customers in the community decide what products they might want to borrow — so thank you for tapping on those stars and sharing your thoughts!

More recently, we have started integrating with our couriers to provide better delivery communications and order tracking. There have been some delays and teething issues (transparently, the couriers' technologies aren't the easiest to work with), but bear with us and you'll soon see this making it easier and more convenient for you to manage your swaps.
Seeing all the Christmas buzz and customers talking about Whirli so enthusiastically
In the last couple of weeks, we were so proud to see ourselves featured across major websites, newspapers, radio, and TV programmes. There is certainly a lot of growing attention on the climate crisis and sustainability following COP26 in Glasgow, and it's so good to be recognised for the work we're doing in this space.

We literally couldn't have done this with you. Thank you to a few kind customers who were more than happy to share their Whirli stories with the press at short notice. You can read and listen to stories from Natasha, Patsy and Jen, not forgetting customers like Sarah, who got us in print.
Not to dwell on this too much, but there are of course things we could have done better and things we ran out of time to do this year. Rest assured that after a short Christmas break to recharge, we will be back at it in the new year.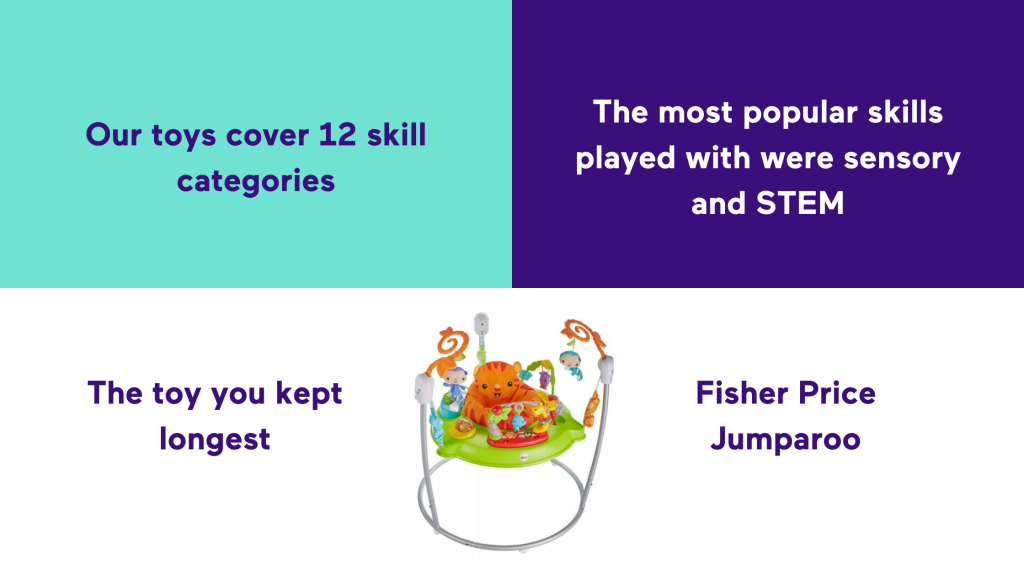 Looking forward to 2022 at Whirli
So, what's next? Improving the Whirli customer experience continues to be at the forefront of our minds. Here's what you can expect from us:
An improved experience on our website – including easier ways to manage your subscription, track your swaps and get the most value out of our service.
More curated and personalised toy discovery – helping you discover products from our library that your family will enjoy, including suggestions based on our learning through play curriculum.
Engaging and thoughtful content and guidance for parents – supporting you on your journey with expert and community contributions.
An even bigger range of products to choose from – making sure we can cater for you no matter what specific interests or needs your family might have.
Smoother delivery and returns including more innovative and frictionless ways to swap from your doorstep – further enhancing convenience so you can receive and return your toys with ease.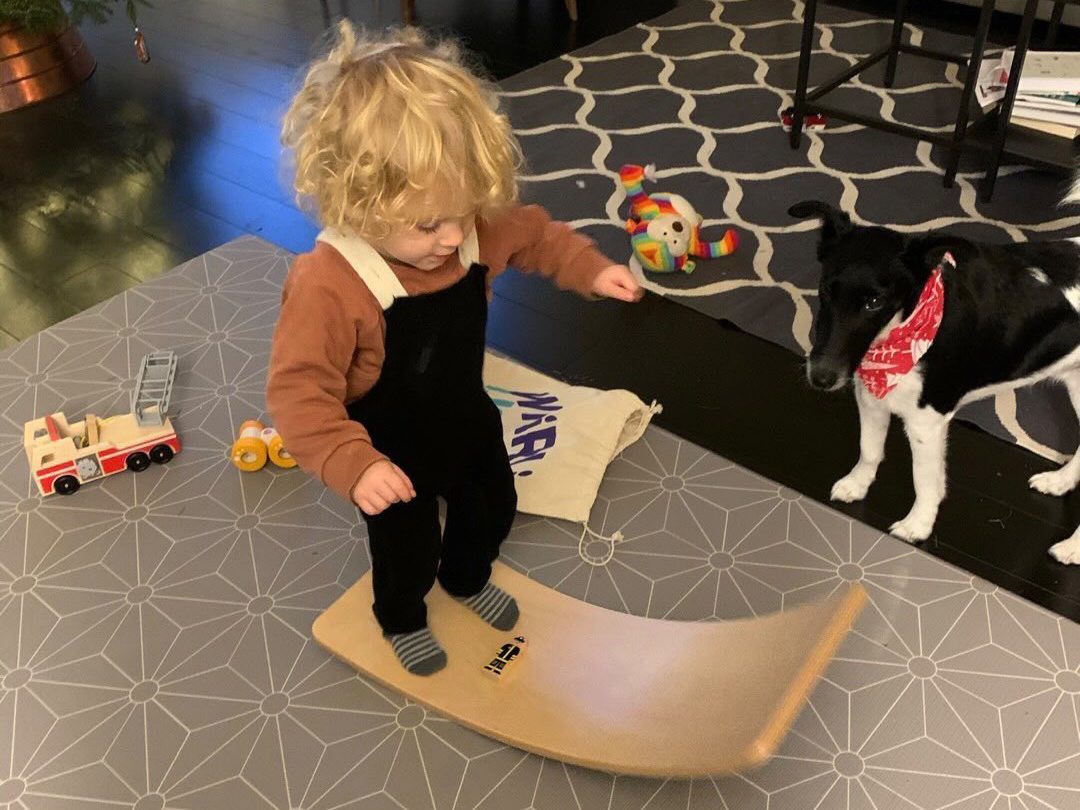 Thank you again
Again, we wouldn't be here without the support of our community, who have gone above and beyond to spread the word about Whirli and get more people swapping over shopping. It's truly inspiring to share our success with so many people who are passionate about making positive changes to the world we live in — especially in challenging times.
As always, we'd love to hear from you. Is there anything Whirli can do to improve our service and make your life easier as a parent? We're all ears, so feel free to reach out at any time.
Merry Christmas and a Happy New Year!
Nigel Phan,
Founder & Managing Director
Share this article